Milk Punch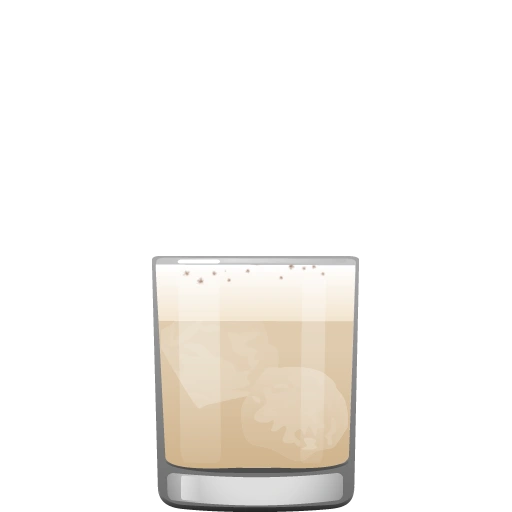 The ancient Milk Punch – harkening back to at least the eighteenth century – is one of those drinks we wanted to love, but just couldn't make it work.
We tried plenty of recipes, but each one had some flaw – too much milk, too sweet, too boring.
So when we saw yet another Milk Punch recipe in the pages of PDT's cocktail book, we approached it with a mix of hope and suspicion. Could they really take that old dog and teach it a new trick?
Of course they could! The PDT Milk Punch is what it should have been all along – rich, flavorful, and just strong enough to make it worth the effort. They pull back on the milk, and add dark rum to punch up the original's brandy or cognac.
We often include nutmeg as an optional garnish, but here we feel it's a necessary ingredient; without it, the drink lacks a certain magic. Ground nutmeg will do in a pinch, but fresh grated nutmeg is ideal.

Ingredients
Instructions
Shake all ingredients (except the nutmeg) with ice, quite vigorously so you get a good froth going. Strain into a short glass filled with ice cubes (or just one huge ice sphere) and grate fresh nutmeg over the drink.

Get the App
The Cocktail Party app puts this drink – and hundreds more – in your pocket, and tells you what you can make from the ingredients you have at home. It's the best $3.99 you'll ever spend on a drink.