Three Dots and a Dash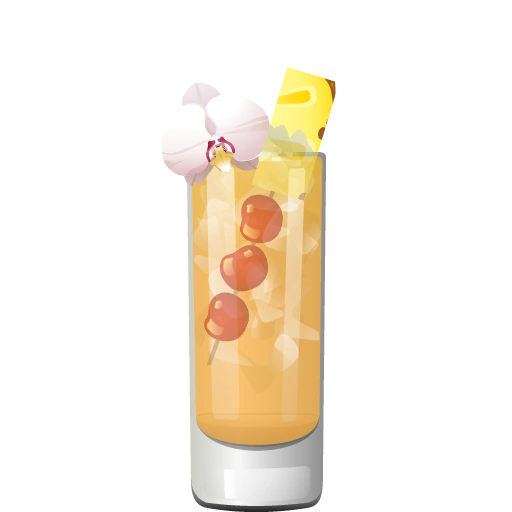 Three Dots and a Dash is a tropical classic from none other than tiki legend Don the Beachcomber. It's a spicy, assertive melange of rums (Martinique and Guyanese, preferably), citrus, clove, allspice, and honey.
The original recipe called for a splash of orange juice, which gets a bit lost in the sauce among all the strongly-flavored ingredients. At Three Dots and a Dash in Chicago (a tiki haunt named for this very drink), owner Paul McGee swaps out the OJ for dry curaçao (like Pierre Ferrand) and a touch more lime, which we agree is an upgrade.
The traditional garnish is three cherries and a long chunk of pineapple on a skewer, representing the Morse code for "victory" – along with a festooning of edible flowers, pineapple leaves, and all other manner of tropical festoonery.

Ingredients
Instructions
Shake all ingredients with crushed ice. Pour unstrained into a tall glass, tiki mug, or goblet. Add more crushed ice if needed, and garnish to the max.

Get the App
The Cocktail Party app puts this drink – and hundreds more – in your pocket, and tells you what you can make from the ingredients you have at home. It's the best $3.99 you'll ever spend on a drink.