B-52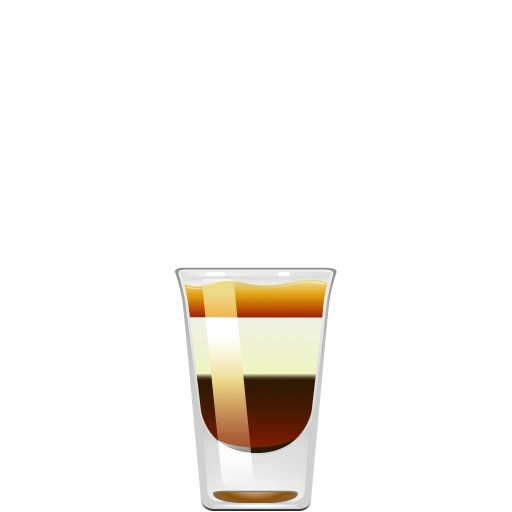 This layered shooter is named after the US B-52 Stratofortress bomber used in Vietnam. This drink takes advantage of the specific gravity of each ingredient, so you must build the drink in the order given in order to keep the layers from mingling. Building a shot like this is tricky, so don't be disappointed if your first attempts are a little murky. Using a larger shot glass will help, but pouring slowly is the key to this technique.
This is often served as a "flaming B-52," but unless you already have the gear, we don't think it's worth the trouble. You'll need a heatproof glass and a metal straw to drink it through, and you may need to add a layer of overproof rum to get the triple sec to catch fire. If you do serve it this way, make sure that the glass has cooled before serving.

Ingredients
Instructions
Build the drink one ingredient at a time, in the order given. Pour each ingredient slowly over the back of a barspoon; the goal is to get the liquid running slowly down the side of the glass, rather than splashing it in and disrupting the delicate layers.

Get the App
The Cocktail Party app puts this drink – and hundreds more – in your pocket, and tells you what you can make from the ingredients you have at home. It's the best $3.99 you'll ever spend on a drink.