Basilinia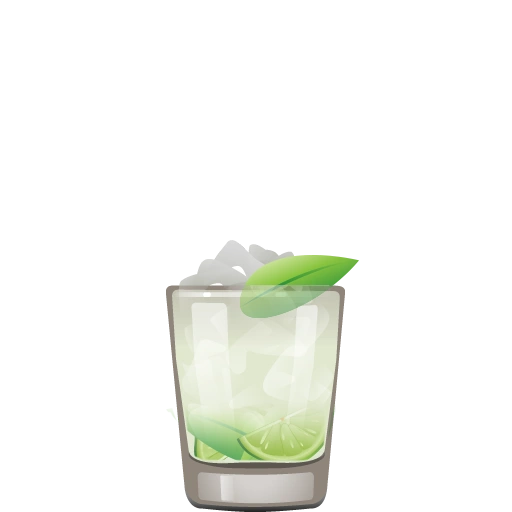 Hot summer days drive us to seek out refreshing, low-proof drinks, and the Basilinia answered our call.
There's no base spirit here, just an enormous share of blanc (or bianco) vermouth. Blanc vermouth isn't the same as dry vermouth; it has a sweeter, lighter flavor from its floral components (like elderflower).
That said, this drink isn't for everyone; blanc vermouth is still vermouth, after all, and some folks will find it too bitter or strange. More for us!
This drink should be swizzled, in order to preserve its structure. You'll be using crushed ice to tamp down the basil leaves and lime wedges at the bottom of the glass, so you'll swizzle just above the greenery to stir the drink without disturbing the leaves. Swizzling is easy – just stick your barspoon or swizzle stick in the ice, clamp it between your palms, and move your hand back and forth against each other to spin the head of the spoon.

Ingredients
Instructions
Muddle basil leaves and lime wedges at the bottom of a short glass. Add blanc vermouth and top with crushed ice. Swizzle to mix, taking care to avoid disturbing the leaves and wedges at the bottom of the glass. Serve without a straw.

Get the App
The Cocktail Party app puts this drink – and hundreds more – in your pocket, and tells you what you can make from the ingredients you have at home. It's the best $3.99 you'll ever spend on a drink.