Chi Chi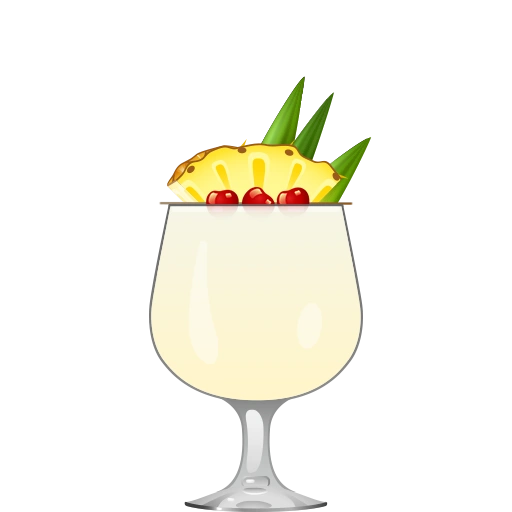 The Chi Chi is simple, delicious, and comes with an adorable name – what more could you want in a tropical cocktail? It's also a rare example of a tropical cocktail with vodka, which makes it a bit sweeter and more pineapple-forward than its cousin, the Piña Colada.
It's often credited to Don the Beachcomber, who came up with just as many original creations as those he found elsewhere and helped to popularize. It hit peak popularity in the 70s and 80s, a dark time for good drinks – but we think this easy-drinking, entry-level cocktail deserves another minute in the sun.
Like all cocktails with pineapple juice as a main ingredient, the quality of the final drink relies heavily on your juice selection. Fresh-pressed is best, if you live in a place with access to fresh pineapples. If you're not so lucky, then make sure that your pineapple juice is free of additional sweetener or weird additives. The stuff that comes in small cans or bottles is the best, as pineapple juice goes off quickly once exposed to air.

Ingredients
Instructions
Shake all ingredients with ice, or else blend with a cupful of ice until smooth. Strain (if shaken) or pour (if blended) into a wine glass or other goblet-style vessel. Garnish with pineapple wedges, pineapple leaves, and cherries – or just a dusting of freshly-grated nutmeg.

Get the App
The Cocktail Party app puts this drink – and hundreds more – in your pocket, and tells you what you can make from the ingredients you have at home. It's the best $3.99 you'll ever spend on a drink.