Crusta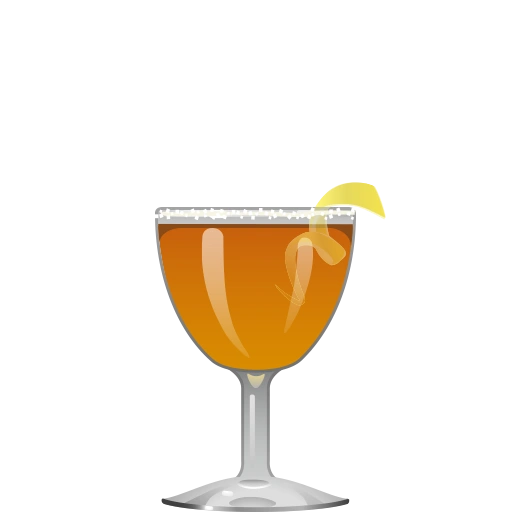 The Crusta is a drink template that goes as far back as the original "cocktail" template of spirits, sugar and bitters. Crustas expanded on that formula with lemon juice, making it the earliest form of the Sour, and the eldest ancestor of popular drinks like the Sidecar.
Since it's one of those ancestral drink templates, it's seen a lot of updates and substitutions. Most recipes call for brandy or cognac, but it does well with bourbon or rye. It's fabulous with triple sec, orange curaçao, or any other not-too-sweet orange liqueur.
Later renditions of the recipe called for maraschino liqueur, which we now see as a critical component of the modern Crusta.
The oldest recipes call for a sugared rim and a large piece of lemon peel. We find the full-on sugared rim to be too messy and fussy, so we just do it on half the rim and let the drinker choose which side to sip from.

Ingredients
Instructions
If you want a sugared rim, begin by rubbing a wedge of lemon around all or part of the rim of the glass. Spread some sugar on a plate and roll the glass in it, taking care not to get any sugar on the inside of the glass.
Shake all ingredients with ice, and strain into a small, chilled, optionally-sugared cocktail glass.

Get the App
The Cocktail Party app puts this drink – and hundreds more – in your pocket, and tells you what you can make from the ingredients you have at home. It's the best $3.99 you'll ever spend on a drink.