Olmec Colossal Grog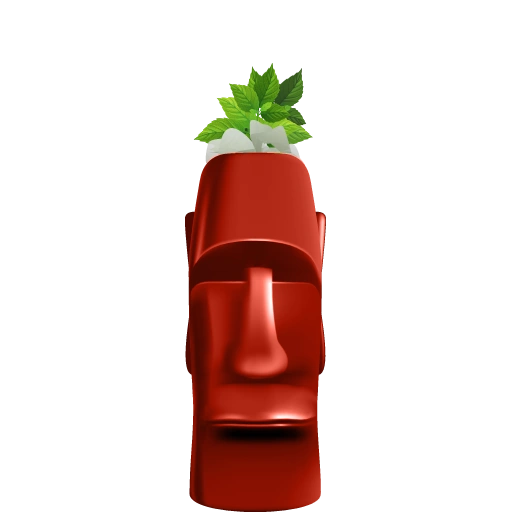 Olmec Colossal Grog (what a name!) is a deliciously fruity, spiced tiki cocktail from Cocktail Virgin blogger Frederic Yarm (also the author of the fabulous Drink & Tell series of books about Boston cocktail culture).
Named for the fabulously huge heads carved by the ancient Olmec people of Mesoamerica, the drink itself lives up to the enormity of its namesake, with huge punchy flavors of guava, citrus, spice, and the vegetal notes of blanco tequila. It's fine in a glass – and quite pretty, if you have pink guava juice and pink grapefruits – but it's even better in a tiki mug carved to look like a stone head.

Ingredients
Instructions
Shake with crushed ice and pour unstrained into a tall glass or tiki mug. Top with more crushed ice as needed and garnish with a big sprig of mint, slapped between your palms to release more scent compounds.

Get the App
The Cocktail Party app puts this drink – and hundreds more – in your pocket, and tells you what you can make from the ingredients you have at home. It's the best $3.99 you'll ever spend on a drink.