Rum Runner Deluxe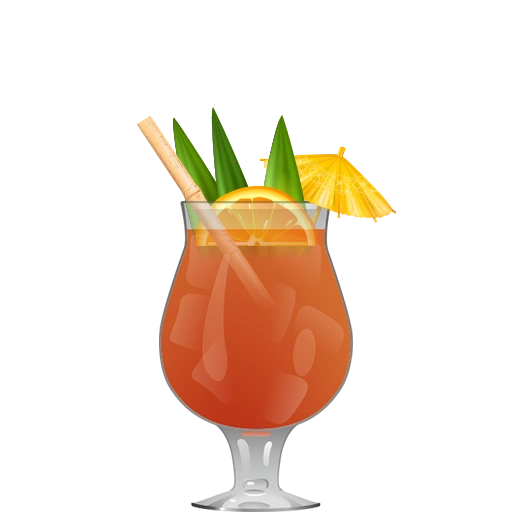 We've added the Rum Runner Deluxe in response to a user who wrote in to ask why our Rum Runner recipe didn't have any juice in it besides lime. That question sent us down a rabbit hole of tiki cocktail history, and along the way we learned that the original recipe – a fairly dry, spirit-forward drink – had somehow merged over the years with frutier recipes like the Zombie and various rum punches.
These days, it is rare to see the original recipe on a cocktail menu – probably since its overproof rum makes it pretty darn strong for the average customer looking for a fruity rum drink!
We've compiled and tested a zillion "modern" Rum Runner recipes, and this easy ratio came out on top. It doesn't share much with the original besides its banana and blackberry flavors, but it's so tasty and easy to drink that it deserves a place in the tiki canon. Since it's kind of a mash-up recipe, it's pretty flexible – try it with different rum combinations, sub in raspberry liqueur for blackberry, or try it with tangerine or kumquat juice!

Ingredients
Instructions
Blend or shake all ingredients with ice. Pour (if blended) or strain (if shaken) into a tall glass, and garnish with all manner of tiki accoutrement.

Get the App
The Cocktail Party app puts this drink – and hundreds more – in your pocket, and tells you what you can make from the ingredients you have at home. It's the best $3.99 you'll ever spend on a drink.