Ajax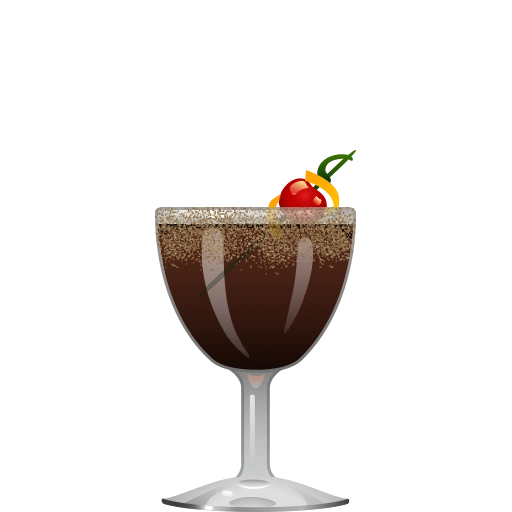 The Ajax is total oddball of a drink from bartender Calin Ioaniciu at Kharma in Romania. The ingredient list is all over the place, and it's difficult to see how it could possibly all work in the glass. And yet, it does work – it's sweet and sour and malty and rich, crashing down with wave after wave of flavor.
Ioaniciu named his creation for Ajax, the Greek hero, and styled it as a sort of potion meant to bestow strength, courage, and endurance. We don't know about all that – but we can testify that it is a damn delicious drink. Ioaniciu calls for Aperol, a not-too-bitter orange apéritif, and we stuck with that – Campari or other super-bitter options probably won't work well here.
The original Ajax recipe calls for it to be served in a glass rimmed with ground nutmeg. We found that to be a very fussy, unforgiving process, and noticed that our test drinkers went out of their way to avoid the nutmeg. It is very pretty, and the scent of the nutmeg is important to the drink, so we recommend that you either rim only half the glass, or else serve it with a cherry-and-orange garnish and dust the garnish itself with nutmeg.

Ingredients
Instructions
Shake everything (except the nutmeg) with ice – don't forget the orange peels! Strain into a chilled cocktail glass or goblet, and garnish with a speared cherry and an orange slice, liberally dusted with the nutmeg.

Get the App
The Cocktail Party app puts this drink – and hundreds more – in your pocket, and tells you what you can make from the ingredients you have at home. It's the best $3.99 you'll ever spend on a drink.