Jungle Bird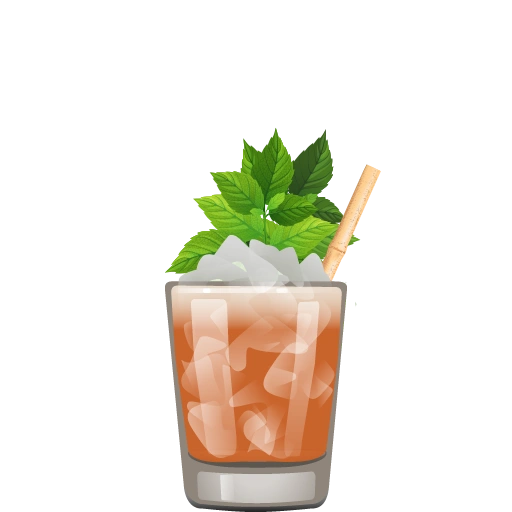 The Jungle Bird is a late-70s tiki cocktail, often attributed to the Aviary bar at the Kuala Lumpur Hilton. It languished in obscurity until tiki-revivalist Jeff "Beachbum" Berry dug it up and published it in his 2009 book, Beachbum Berry Remixed.
The star ingredient here is Campari, the most famous of the bitter citrus apéritif family. It's not as unusual to see Campari in a tiki drink these days, but in 1979 this drink must have felt a century ahead of its time! You could swap in Aperol to cut the bitterness – but even if you're not normally a fan of Campari, you should try it as written just once to experience the radical transformation of those bitter notes when paired with tropical flavors.
Dark rum is the standard, but we agree with Giuseppe Gonzalez of NYC's Suffolk Arms that thick, spicy, molasses-y blackstrap rum is the One True Way. We also like the suggestion from Dylan Garret at Wine Enthusiast to replace the fussy fruit-and-fronds garnish with an "excessively large" bunch of mint to enhance the scent and flavor. As he says: "Simply put, if you couldn't feasibly hide a small bird in there, you're not using enough mint."

Ingredients
Instructions
Shake vigorously with ice and strain into a short glass filled with crushed ice. Garnish traditionally with pineapple wedges, fronds, and brandied cherries – or try it instead with a huge bunch of mint, freshly-slapped between your palms before being tucked into the pineapple foam.

Get the App
The Cocktail Party app puts this drink – and hundreds more – in your pocket, and tells you what you can make from the ingredients you have at home. It's the best $3.99 you'll ever spend on a drink.