Kalimotxo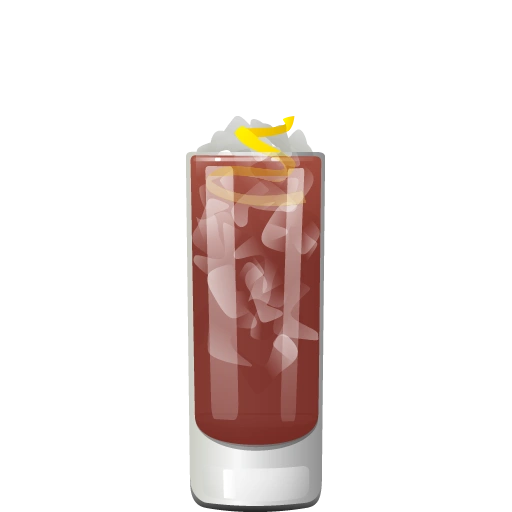 Kalimotxo (pronounced "calimocho") is the quintessential Spanish sipper, an easy-to-make equal mix of red wine and cola.
The same formula actually reappears as a favorite drink in well over a dozen countries, each with its own name for the stuff. In Romania they call it motorină ("diesel fuel"), Czechs know it as houba ("mushroom"), and Germans call it Kalte Muschi ("cold pussy").
Kalimotxo, then, is truly a drink of the people. It's no wonder, since the ingredients are easy to find, sized for a crowd, and all you need to make it is an empty 2-liter bottle – no fancy shaker here, amigo!
That said, it's easy to elevate the drink into something fancy enough for a cocktail party. Some folks like it with a splash of Ouzo or another anise liqueur, while other prefer it with a twist of lime or a slice of lemon.

Ingredients
Instructions
Add both ingredients to an ice-filled glass. Stir. Garnish with a twist or wheel of lemon or lime.

Get the App
The Cocktail Party app puts this drink – and hundreds more – in your pocket, and tells you what you can make from the ingredients you have at home. It's the best $3.99 you'll ever spend on a drink.