Mr. Bali Hai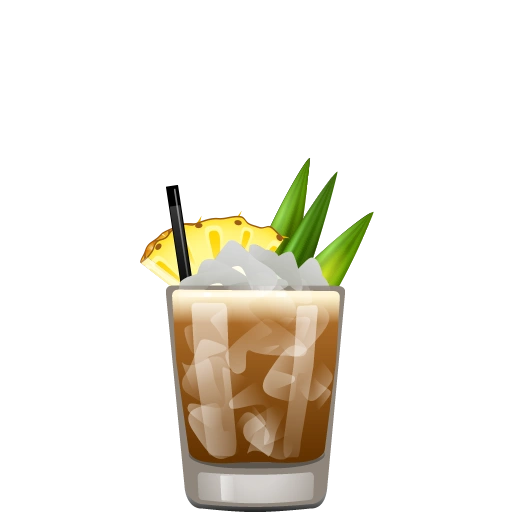 Mr. Bali Hai is a 60s-era tiki recipe from the Bali Hai restaurant in San Diego, saved for posterity in Jeff "Beachbum" Berry's Intoxica! cocktail book. It was named for Mr. Bali Hai himself, a tiki statue outside the restaurant.
It's typically served in a tiki mug (extra points if you can get your paws on the official mugs Bali Hai uses), but it has a lovely (if quite brown) gradient effect in a glass.
Compared to other rum-coffee-pineapple cocktails, this one is quite coffee-forward, with pineapple and lemon coming through and rum in the background.

Ingredients
Instructions
Add all ingredients to a shaker, and then add crushed ice and a few large cubes. Shake well, then pour unstrained into a glass or tiki mug.

Get the App
The Cocktail Party app puts this drink – and hundreds more – in your pocket, and tells you what you can make from the ingredients you have at home. It's the best $3.99 you'll ever spend on a drink.