Sidewinder's Fang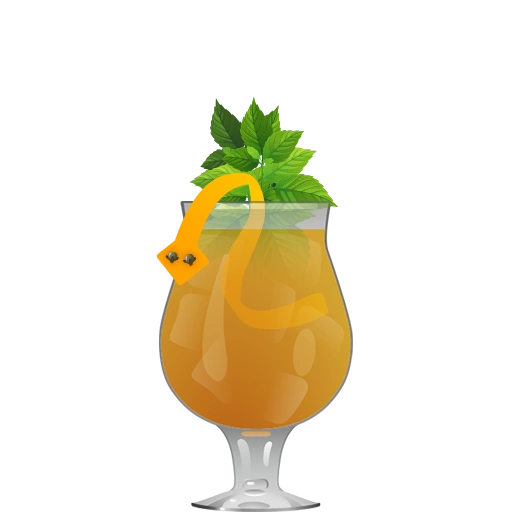 We just got the new book from Smuggler's Cove, and it's a treasure trove of classic and new tiki recipes. This was one of our favorites from the book, and with only 6 ingredients, it's fairly simple by tiki standards.
The "fang" here must be the tart bite of the lime – there's a lot of it! But it works to balance the sweetness of the syrup and the dark rums, and all together the whole drink is like a sweet, effervescent lime candy.

Ingredients
Instructions
Shake everything (except for the sparkling water) with ice. Pour unstrained into a wine glass, large snifter, or short glass. Top with the sparkling water and add more ice to fill.
Garnish with a freshly-slapped bunch of mint – and if you're feeling artistic, cut a long strip or orange or grapefruit peel into a snake shape, with cloves for eyes.

Get the App
The Cocktail Party app puts this drink – and hundreds more – in your pocket, and tells you what you can make from the ingredients you have at home. It's the best $3.99 you'll ever spend on a drink.