Smash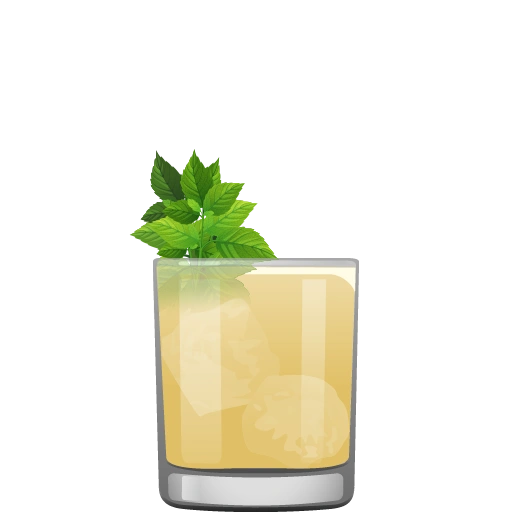 A smash is an ancient cocktail template, going at least as far back as Jerry Thomas' 1862 How to Mix Drinks. It is a type of julep – a concoction of spirits, sugar, and mint. Extra fruit, either in the form of juice or garnish, makes it a proper smash.
We could've spammed up the Cocktail Party app with a Bourbon Smash and a Rye Smash and a Brandy Smash and so on (and we still might!) – but the basic smash recipe is a choose-your-own-adventure, not a paint-by-numbers. Stick to the ratio, pick the booze you like best, add a syrup, and you're always guaranteed to have a lovely drink at the end of it.
We're especially fond of a midwinter rye whiskey smash with sweet Meyer lemons. If you do use Meyers, or another extra-sweet variety, you may wish to cut back slightly on the simple syrup or sugar.

Ingredients
Instructions
Add the mint and syrup (or sugar) to your shaker and press down firmly with a muddler, taking care not to tear the mint into little bits. Add whiskey (or other spirit), lemon juice, and ice. Shake and strain into an ice-filled short glass and garnish with a sprig of mint.

Get the App
The Cocktail Party app puts this drink – and hundreds more – in your pocket, and tells you what you can make from the ingredients you have at home. It's the best $3.99 you'll ever spend on a drink.