Whiskey Peach Smash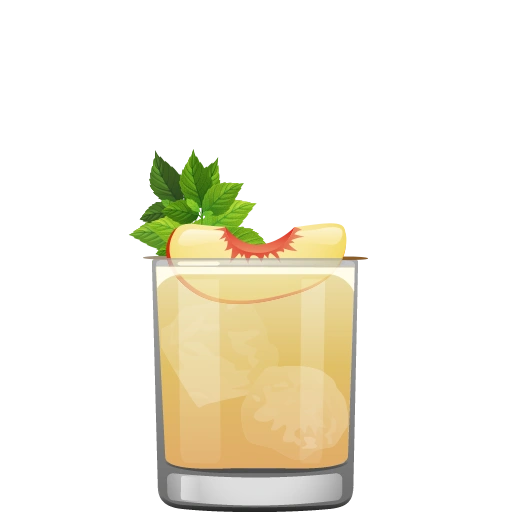 Is there any better combination than bourbon whiskey and fresh Georgia peaches? Maybe, if you threw in a little lemon, mint, and curaçao – like in this summery cooler from veteran barman Dale DeGroff.
DeGroff mixed his first Whiskey Peach Smash back in the late 80s – but it's a thoroughly modern balance, a drink ahead of its time.
This drink absolutely requires fresh, juicy, almost-overripe peaches (or nectarines). We tried it once with an out-of-season peach, tough and tannic, and it wasn't awful – it was simply a bland smash with peach bits floating in it, and we resolved to never make such a mistake again.
Word to the wise: this drink is basically impossible to strain through the strainer of a cobbler shaker. We usually just end up opening the shaker and pouring it into a wire-mesh strainer perched over a large measuring cup, and then serving from the measuring cup into the glass.

Ingredients
Instructions
Add the peach slices, lemon wedges, and orange curaçao to your shaker and muddle to release the juice from the fruit. Add the mint leaves, bourbon, and ice. Shake and strain into an ice-filled short glass.
Garnish with a peach slice and a freshly-slapped sprig of mint.

Get the App
The Cocktail Party app puts this drink – and hundreds more – in your pocket, and tells you what you can make from the ingredients you have at home. It's the best $3.99 you'll ever spend on a drink.