Blickey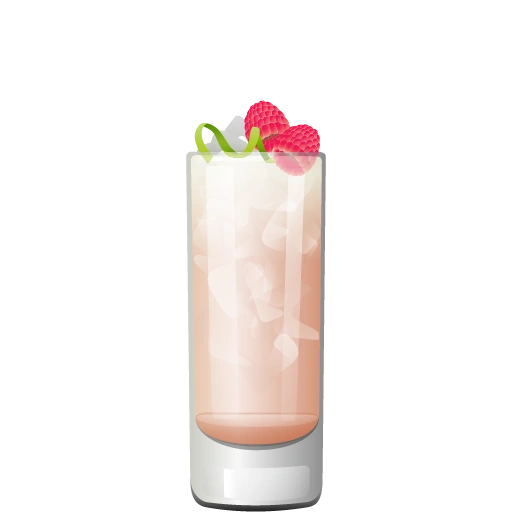 The Blickey is a clever riff on the classic Blinker recipe, bringing in sparkling water and extra juice to lengthen it into what may just be the perfect summertime day-drink.
We dug up the Blickey recipe from an old article by Spirits columnist Jason Wilson over at The Washington Post. We're not sure where exactly it originated – it may be the Wilson's own creation, or it may just be something he picked up on one of his many adventures, documented in his books like Boozehound and Godforsaken Grapes.
White or pink grapefruit go equally well here, although white grapefruit will produce a slightly less-sweet drink. Wilson suggests Apollonaris sparkling mineral water, but it's tasty with everything from plain club soda to our beloved Pamplemousse La Croix.

Ingredients
Instructions
Shake everything (except the sparkling water) and strain into a tall, ice-filled glass. Top with sparkling water and garnish with a lime twist or some fresh raspberries.

Get the App
The Cocktail Party app puts this drink – and hundreds more – in your pocket, and tells you what you can make from the ingredients you have at home. It's the best $3.99 you'll ever spend on a drink.

Read more
Blickey from the Spirits column at The Washington Post