Chavela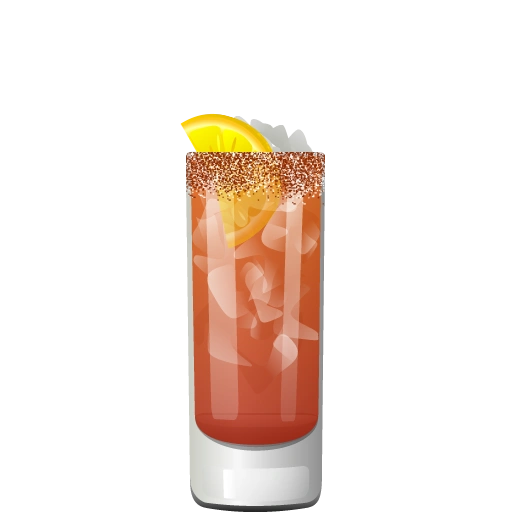 The Chavela is a type of cerveza preperada, beer cocktails mixed with various savory ingredients, popular in Mexico and the American southwest. The Chavela is a minimalist interpretation of the style, and one of the easiest ways to get that spicy, savory kick with your favorite Mexican lager.
Typically, a Chavela is served in a glass rimmed with Tajin, a chile-salt blend. You can make your own by mixing equal parts dried chile powder and salt.
Chavelas are often served with a shot of tequila on the side. However, we prefer it when the tequila is floated on top of the drink, offering a gradient of flavor as your tilt the glass and drink it down.

Ingredients
Instructions
Begin by placing your chile powder and salt on a plate and mixing together (you may need to pour out more than the recipe specifies). Using the lemon or lime wedge, moisten the rim of a short glass and roll in the chili-salt mix. Fill the glass with ice and set the citrus wedge aside.
Add the tomato juice and hot sauce to your prepared glass, and stir to mix. Add the beer, and float the tequila on top. Spritz the lemon or lime wedge into the glass, and drop the wedge into the drink as a garnish. Serve the remainder of the beer alongside the Chavela, so that the drinker can top up as needed.

Get the App
The Cocktail Party app puts this drink – and hundreds more – in your pocket, and tells you what you can make from the ingredients you have at home. It's the best $3.99 you'll ever spend on a drink.