Michelada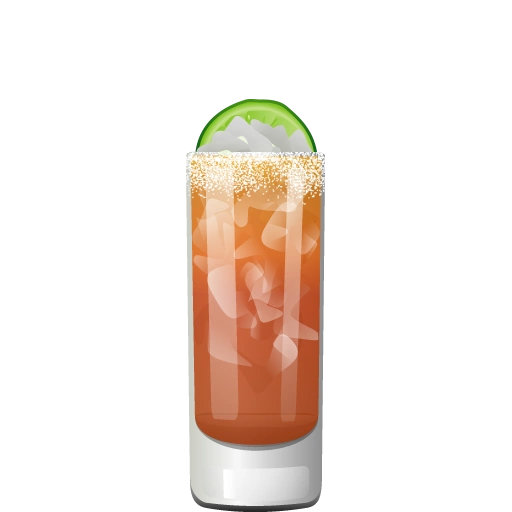 The Michelada is perhaps the most famous incarnation of Mexico's extensive family of cervezas preperadas – essentially, beer gussied up with hot sauce, spices, lime, and other ingredients.
Every Mexican bar has its own version of the Michelada, but the most straightforward recipes omit the tomato juice. Despite popular convention, traditional Micheladas often don't call for it, focusing instead on the savory sauces and the lime. Check our Ojo Rojo recipe for the tomato-based version.
Traditionally, Micheladas are served in a tall glass rimmed with salt (or chile salt). Don't worry if you can't fit the whole bottle of beer in the glass at first – pour in as much as will fit, and top it off as you drink.

Ingredients
Instructions
Begin by rimming a tall glass with the salt: wipe a lime wedge around the outside edge of the glass, and roll it in a plate filled with salt.
Fill the glass about halfway with ice. Build the drink in the order given. Garnish with a lime wheel or wedge, and serve with a stir stick or straw, along with the rest of the beer on the side. Top off the drink with the remaining beer as you drink.

Get the App
The Cocktail Party app puts this drink – and hundreds more – in your pocket, and tells you what you can make from the ingredients you have at home. It's the best $3.99 you'll ever spend on a drink.