Ojo Rojo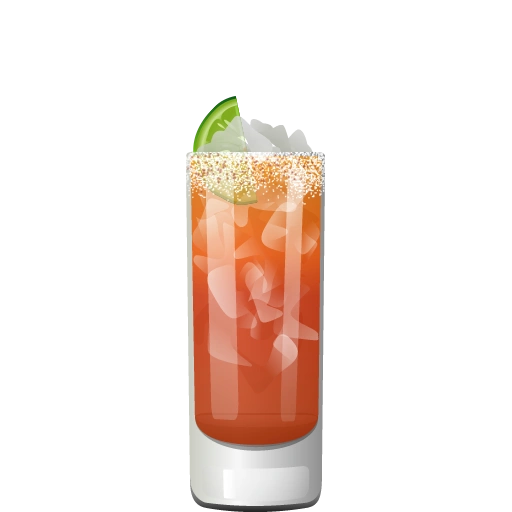 Looking for a cerveza preperada with tomato juice (or Clamato)? If you order a Michelada, you might get that – or you might get a more streamlined, savory version that omits the tomato base and is considered more traditional in some circles.
For a guaranteed tomato-based drink, order an Ojo Rojo (red eye) instead. Like a Michelada, it contains Worcestershire sauce, soy sauce, hot sauce, and lime – but also tomato juice or Clamato. Everyone has a different recipe they prefer; try our starter recipe, and then adjust until you find the perfect ratio.
The Ojo Rojo is typically served in a tall beer glass rimmed with salt (or chile salt, like Tajín). The entire beer probably won't fit in the glass, which is fine – serve the drink with the remainder of the beer, and let the drinker top off as necessary.

Ingredients
Instructions
Begin by rimming a tall glass with salt (or chile salt): wipe a lime wedge around the outside edge of the glass, and roll it in a plate filled with salt.
Fill the glass about halfway with ice. Build the drink in the order given. Garnish with a lime wheel or wedge, and serve with a stir stick or straw, along with the rest of the beer on the side.

Get the App
The Cocktail Party app puts this drink – and hundreds more – in your pocket, and tells you what you can make from the ingredients you have at home. It's the best $3.99 you'll ever spend on a drink.