Country Thyme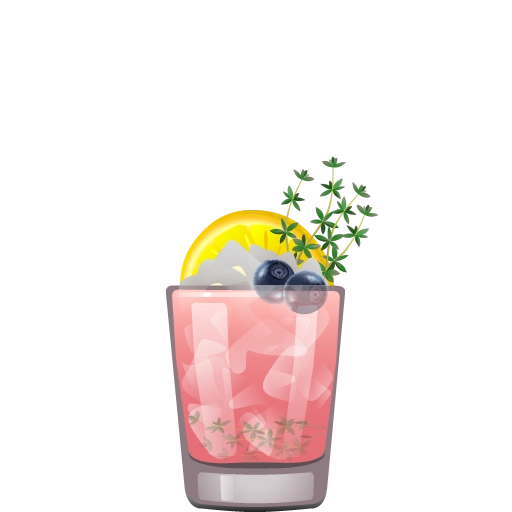 Thyme and blueberries are wonderful partners, and nothing makes that clearer than the Country Thyme from H. Joseph Ehrmann at Elixir in San Francisco. Blueberries have a wonderful earthy quality that thyme highlights beautifully, and vodka and lemon keep the whole thing crisp and bright.
Ehrmann's recipe doesn't call for double-straining (straining the drink from the shaker through a fine mesh strainer), but do it to prevent mangled blueberry skins and lemon cruft from floating on top of the lovely drink. Your call.
If blueberries aren't in season where you are, you can use a couple tablespoons of blueberry jam, or really any berry jam or preserves. If you do, you may wish to reduce or omit the agave syrup.

Ingredients
Instructions
Slap one of the sprigs of thyme between your palms, and then curl it up and place at the bottom of a short glass. Top with ice. Add the remaining sprig to the shaker along with the blueberries and lemon wedges, and muddle. Add the remaining ingredients and shake well. Strain into the glass (double-strain, if you prefer). Garnish with an additional sprig of thyme, and perhaps some blueberries and a slice or twist of lemon.

Get the App
The Cocktail Party app puts this drink – and hundreds more – in your pocket, and tells you what you can make from the ingredients you have at home. It's the best $3.99 you'll ever spend on a drink.