Green Goddess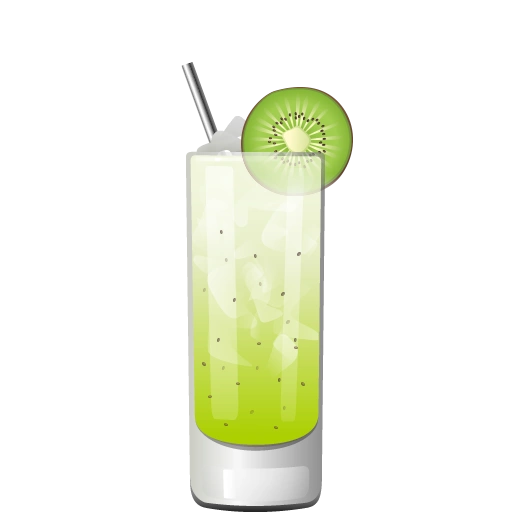 The Green Goddesss was served at Peli Peli, a now-closed South African fusion restaurant in Houston, Texas. It's a fresh, floral, fizzy blend of kiwi, elderflower, lime, soda, and a botanical gin like Hendrick's.
A flavored sparkling water will work fine as a topper, if you have a lime, cucumber, or similar flavor that you enjoy. The kiwi seeds don't need to be strained out, but they do tend to get caught in the bubbles at the top of the drink; a straw is a nice compromise.

Ingredients
Instructions
Peel the kiwi half and muddle it in a shaker. Add the remaining ingredients (except the sparkling water), and shake well. Strain into a tall ice-filled glass and top with the sparkling water. Garnish with a fresh kiwi or lime slice and serve with a straw.

Get the App
The Cocktail Party app puts this drink – and hundreds more – in your pocket, and tells you what you can make from the ingredients you have at home. It's the best $3.99 you'll ever spend on a drink.