Martini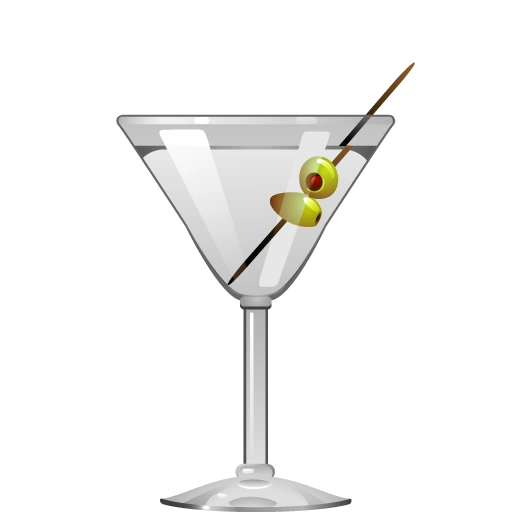 The classic Martini recipe has seen a lot of abuse over the years, from James Bond's "shaken, not stirred" to the 90s-era cavalcade of drinks named "something-tini" just because they were served in the same type of glass. We'd like to set the record straight: a Martini is a stirred drink made with gin, dry vermouth, and either a lemon twist or an olive garnish. That's it!
The reason that vermouth-based drinks are rarely made in a shaker is simple – vermouth gets big, ugly, soapy-looking bubbles in it when shaken. To add insult to injury, shaking a Martini causes too much ice to melt in it, throwing off the delicate balance of ingredients.
If you're disappointed that vodka is no longer listed as a substitute ingredient for gin, fear not! We've added the Kangaroo, the original "vodka Martini," as a standalone recipe with its own pedigree and proportions.

Ingredients
Instructions
Stir with ice and strain into a chilled cocktail glass. Garnish with an olive or a lemon twist.

Get the App
The Cocktail Party app puts this drink – and hundreds more – in your pocket, and tells you what you can make from the ingredients you have at home. It's the best $3.99 you'll ever spend on a drink.