Simon's Gin & Tonic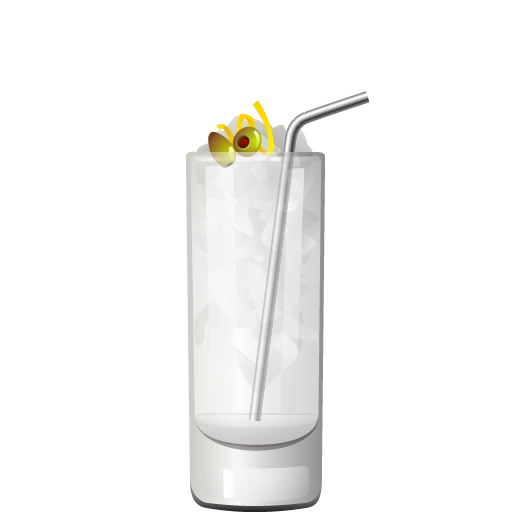 Simon's Gin & Tonic is an object lesson in how creative reuse can produce serendipitous results. As the legend goes, bartended Shaun Layton was preparing a Martini, for a guest who had to leave before it could be served. As luck would have it, another guest ordered a Gin & Tonic, "dealer's choice," and Layton managed to rework the abandoned Martini into a G&T somehow greater than the sum of its parts.
It's a crisp, refreshing twist on two classics, and it demands a London Dry or other gin with a bright, straightforward flavor – like Fords gin, for whose producer, Simon Ford, the drink was named.

Ingredients
Instructions
Build in an ice-filled tall glass or goblet in the order given. Stir gently to combine. Garnish with a lemon twist and a couple of green olives, and serve with a straw.

Get the App
The Cocktail Party app puts this drink – and hundreds more – in your pocket, and tells you what you can make from the ingredients you have at home. It's the best $3.99 you'll ever spend on a drink.