Merciless Virgin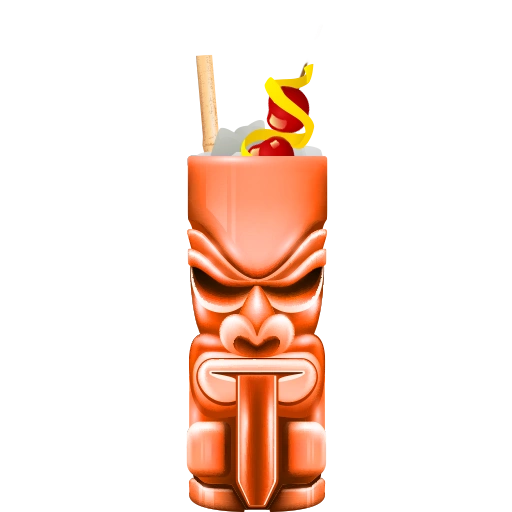 The Merciless Virgin is a tiki classic, invented at the long-closed Skipper Kent's bar and restaurant in San Francisco. The establishment – and the man himself – may be gone, but Skipper Kent's legacy lives on through recipes like this one, which we found in the Smuggler's Cove recipe book.
The Smuggler's Cove version is adapted from a recipe found in Skipper Kent's unpublished manuscripts, accompanied by a quote from The Rubáiyát of Omar Khayyám: "She must be merciless. Ah! Moon of my delight – that knows no wane – the moon of Heaven has risen once again."
For a tiki drink, the Merciless Virgin is surprisingly bright and crisp, thanks to the healthy measure of lemon juice and a topping of sparkling water. The curaçao should be dry if possible (like a Pierre Ferrand, rather than a Grand Marnier), and a Caribbean shrubb is better still.
You can get away with shaking this small measure of sparkling water in a shaker, but if you double up the recipe you may wish to leave the sparkling water out and pour it over the drinks at the end. If you're short on club soda or seltzer, plain or even flavored sparkling water (like lemon or cherry) are fine.

Ingredients
Instructions
Shake (or flash-blend) all ingredients with crushed ice and a few large cubes ("agitator cubes," as Smuggler's Cove calls them). Pour unstrained into a tall glass or tiki mug, and top with more crushed ice if needed. Garnish with brandied cherries and a twist or slice of lemon.

Get the App
The Cocktail Party app puts this drink – and hundreds more – in your pocket, and tells you what you can make from the ingredients you have at home. It's the best $3.99 you'll ever spend on a drink.