Bula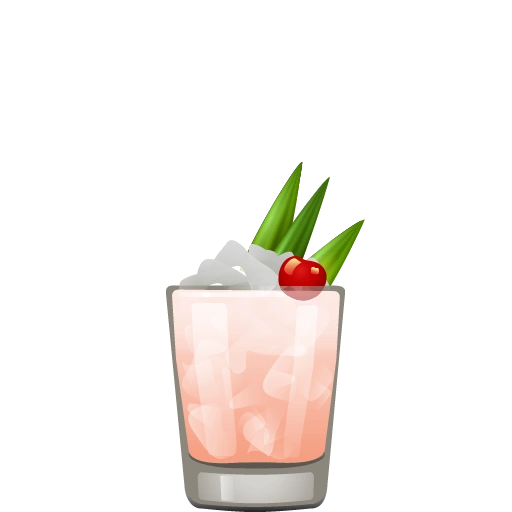 "Bula" means "welcome" in Fijian, so it was a fitting choice for the drink served to participants as they arrived at Tiki Lindy's instructional mixology seminar at the 2021 AZ Tiki Oasis. It's a total crowd-pleaser: fruity, floral, sweet, and just strong enough to relax attendees without inviting mayhem. Tiki Lindy recommends Plantation's Isle of Fiji rum, a darker aged rum with notes of baking spice and tropical fruit.
The original recipe calls for fassionola, a neon-red fruity syrup whose true flavor and recipe have been lost to time. One thing that most folks seem to agree on is that fassionola was strong on the passion fruit, so we've replaced it with straightforward passion fruit syrup in our recipe. If you can find fassionola – we've heard B.G. Reynolds makes a pretty solid version – by all means, give it a whirl!
Real guava juice would be best here, if you can get your hands on it. If not, canned guava nectar will be plenty delicious, if a tad sweeter.

Ingredients
Instructions
Lightly shake all ingredients with crushed or pebble ice. Pour unstrained into a tall class or tiki mug.

Get the App
The Cocktail Party app puts this drink – and hundreds more – in your pocket, and tells you what you can make from the ingredients you have at home. It's the best $3.99 you'll ever spend on a drink.

Read more
Tiki Lindy's website, where you can purchase her own house-made tiki bitters and other useful items for tiki drinks.