Cricket Ball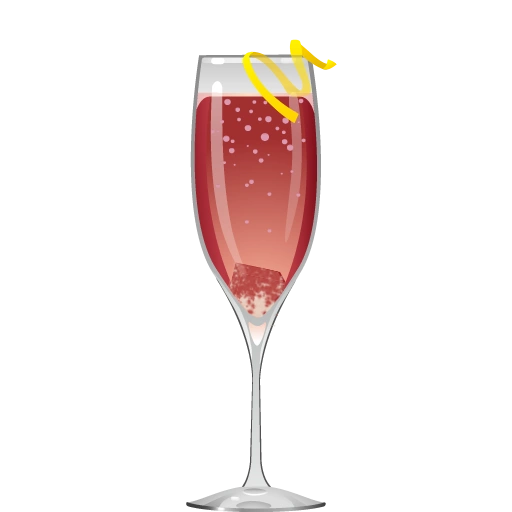 We love playing with variation on the classic Champagne Cocktail template: a sugar cube doused in bitters, topped with a low-proof spirit and some sparkling wine. It's such an easy, elegant way to make a bit of bubbly even more special.
The Cricket Ball, from the excellent book Bitters by Brad Thomas Parsons, takes the template and dresses it up to the nines with a hard-to-get-but-totally-worth-it ingredient list. Rhubarb bitters bring a tart sweetness to the enticing complexity of a red wine apéritif like Lillet Rouge, and a sparkling wine like prosecco completes the ensemble.
Don't worry if your sugar cube doesn't dissolve completely; the pretty ruby lump at the bottom of the glass, spitting up a vortex of pretty bubbles, is part of the charm.

Ingredients
Instructions
Place the sugar cube at the bottom of a champagne flute. Soak it with the bitters.
Add the red wine apéritif,  and top with the sparking wine. Give it a quick stir, being careful not to disturb the sugar cube too much.
Garnish with a lemon twist.

Get the App
The Cocktail Party app puts this drink – and hundreds more – in your pocket, and tells you what you can make from the ingredients you have at home. It's the best $3.99 you'll ever spend on a drink.