Royal 75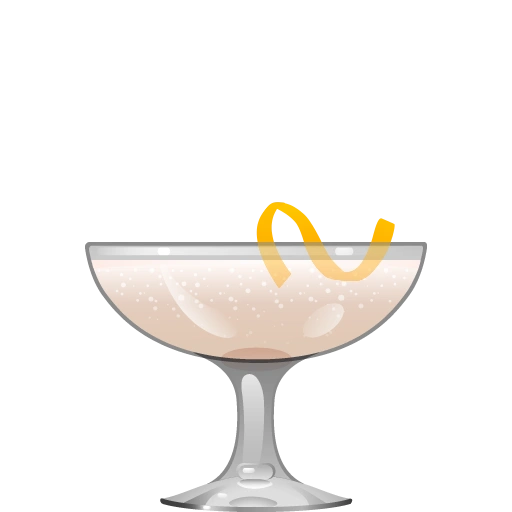 The Royal 75 is a delicate, floral sparkling cocktail from Huami, a Chinese fine-dining restaurant in Auckland, New Zealand. Lychee liqueur can be a difficult ingredient to balance in cocktails: too much risks an acrid, artificial taste; too little and the mild flavor of lychee is muted by stronger flavors.
Huami achieves that perfect harmony by pairing the lychee liqueur with crisp, dry gin (they use Beefeater), and an acidic-but-fruity Champagne (Perrier-Jouët). Their Royal 75 is garnished with dehydrated orange peel, so as to keep from overpowering the drink with the powerful flavor of orange oil. If you use a fresh peel, simply wipe it around the edge of the glass and discard, rather than squeezing it over the drink or using as a garnish.

Ingredients
Instructions
Rinse a mixing glass with the orange bitters, pouring out any excess. Add the gin and lychee liqueur and ice, and stir until well-chilled. Strain into a chilled cocktail glass and top with the sparkling white wine. Garnish with a dehydrated orange twist – or, if using fresh peel, simply wipe around the lip of the glass and discard.

Get the App
The Cocktail Party app puts this drink – and hundreds more – in your pocket, and tells you what you can make from the ingredients you have at home. It's the best $3.99 you'll ever spend on a drink.