White Witch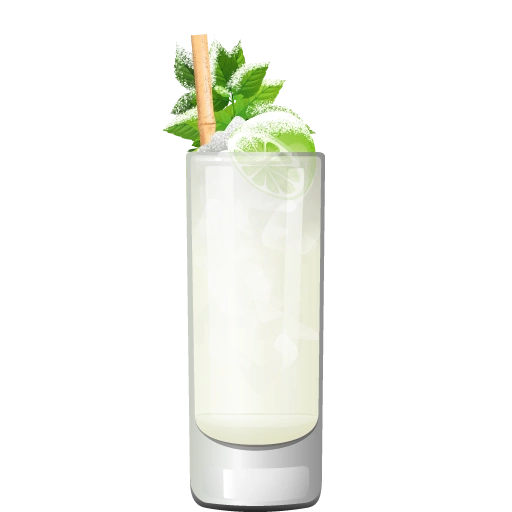 This classic from Trader Vic's Bartender's Guide feels surprisingly modern; it's refreshing and exotic, and the ingredients and presentation are so on-trend you'd think it was just the latest Instagram fad, rather than a 60-year-old relic of a bygone era.
Be sure to choose a flavorful, high-quality overproof rum – we like Wray & Nephew. Bacardi 151 won't cut it here; you'll want something genuinely tasty, not just high-octane jet fuel.
The original recipe calls for triple sec, but it benefits from a dry curaçao or Caribbean shrubb in its place to tame the sweetness. There's plenty of sweetness to be had just from the (optional) powdered sugar garnish!

Ingredients
Instructions
Add all ingredients (except the sparkling water) to a tall, ice-filled glass. Holding a swizzle stick or long barspoon between your palms, slide your hands back and forth to swizzle the drink and gently mix the ingredients. Top with the sparkling water. Garnish with an inverted hollow lime shell, a fat sprig of fresh mint, a generous all-over dusting of powdered sugar, and a straw.

Get the App
The Cocktail Party app puts this drink – and hundreds more – in your pocket, and tells you what you can make from the ingredients you have at home. It's the best $3.99 you'll ever spend on a drink.